"

Action is movement with intelligence. The world is filled with movement. What the world needs is more conscious movement, more action. "
— B.K.S. Iyengar, Light on Life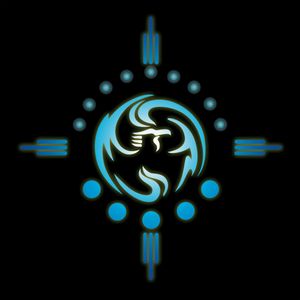 We live in a dynamic universe, full of movement and full of possibilities.
What does it mean to be in movement, what does it mean to be in stillness?
What are the colours that inhabit the space in-between the extremes? What lies beyond, what lies beneath?
We would all love to believe we are conscious beings, being conscious, but how true is this belief?
How deeply have we questioned our 'self', our deepest held beliefs? Are we more than a collection of beliefs and opinions, habits, addictions, and conditionings?
And if so, who are we? 
This is THE enquiry, the enquiry of a lifetime. 
As we move through the world, how can we do so with more presence, more peace, more purpose?
Are we being moved by life, or are we moving with life?
Are we swimming against the tide, or at one with the flow?
These explorations can be understood through the medium of the body, through our way of relating, our way of moving, on our own, around each other, with each other, and together as part of the great collective that is the family of life. 
How do we interact with life? How deep do we want to go? Where is our comfort zone, where is our edge?
How do we move? Do we move in set patterns that define us, and also confine us? Or do we exhibit a full range of movement that is not inhibited by what other people may think, what our self-critical voice says to us, or what we believe we "should" be doing?
There is no right or wrong way to move, to dance; we simply allow the body to move, to feel comfortable to express its dance.
The dance is already there, our place is just to learn to get out of the way to let it out.
For sure, we can all learn more, or more to the point, un-learn more.
Through well-guided embodied conscious movement we are able to dive deep into our body / mind complex and discover more of the mystery that is life. 
Conscious movement is not simply dancing ecstatically, or putting the body into Yoga asanas, or flowing through a T'ai Chi sequence; it is a practice that unifies heart, mind, and spirit in the crucible of the body. It is a practice that can be applied to daily living, in each and every moment. It is complementary to all other 'spiritual' practices, and what is more, it can be playful and joyful in nature, which is something most of us could do with in our lives.
As the name implies, it is a practice of awareness, awareness of what is inside, what is outside, and what is happening in both spaces and the space in which we - and they - meet. It can be a deeply healing practice, and one that encourages creativity of expression and the expression of creativity. ( It can also help overcome shyness, self-consciousness, fear of being judged or seen, and many other worries ). 
As a good friend of mine says, "There can be no vacation from consciousness". That, however, does not mean that we cannot enjoy our explorations and our way of relating with it.
I SHALL BE OPENING AND HOLDING CONSCIOUS MOVEMENT (dance, pray and play) CLASS AND PRACTICE SPACE FROM NOW ONWARDS AS A MOVEMENT TEACHER IN TRAINING.
FOR MORE INFORMATION ABOUT MOVEMENT MEDICINE, PLEASE SEE http://www.schoolofmovementmedicine.com
"

In many shamanic societies, if you came to a medicine person complaining of being disheartened, dispirited, or depressed, they would ask one of four questions: "When did you stop dancing? When did you stop singing? When did you stop being enchanted by stories? When did you stop being comforted by the sweet territory of silence?"
— Gabrielle Roth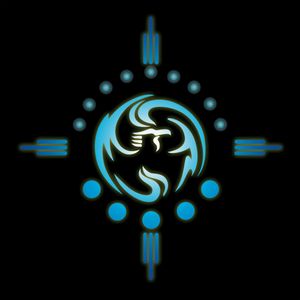 ... WHAT IS MOVEMENT MEDICINE? ...
What is Movement Medicine? 
MOVEMENT: noun – activity, impulse, a change or development 
MEDICINE: noun – in tribal societies, a curative power 
MOVEMENT MEDICINE is a body based movement meditation practice that will reconnect you to the wisdom of living from the heart, the joy of knowing who you are and the satisfaction of making your unique contribution to life. 
MOVEMENT MEDICINE will deepen your connection to yourself, your creativity and the integrity and guidance of your own soul. 
The Gift of Movement 
MOVEMENT MEDICINE is for everyone who wants to wake up, discover more of their creative potential, study shamanism in a down-to-earth way, discover ecstasy without drugs, find community in a way that doesn't require giving up individuality and find the courage to make your own unique contribution. In short, it's for anyone who wants to include conscious dance as a way to freedom, mindfulness, awareness and fulfilment. 
Re-Connection 
MOVEMENT MEDICINE is shamanic medicine for our times. It gives us direct, embodied experience of the dance of life that's going on inside us and all round us. As a species, we face enormous challenges right now that we see as arising from the story of separation; separation between body and spirit, between individuals and nations, between the human world and the web of life we are part of and depend upon. Simply put, Movement Medicine reconnects us, deepening our capacity for empathy and compassionate being and action. 
Since pre-history, dance, song and ritual-making have played an important role in the human community. Movement Medicine is a contemporary expression of this inheritance. It marries ancient and modern wisdom, and supports you to experience the transformative power of your own potential in co-creative community
Is Movement Medicine for me?
Yes, if you have a body and a pulse, then Movement Medicine is for you.
FOR MORE INFORMATION ABOUT MOVEMENT MEDICINE AND THE TEACHINGS OF YA'ACOV AND SUSANNAH DARLING-KHAN, PLEASE VISIT WWW.SCHOOLOFMOVEMENTMEDICINE.COM AND / OR 21GRATITUDES.COM